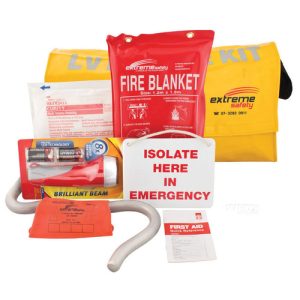 Rail personnel working on or near high voltage/low voltage apparatus have a duty of care to be able to perform a rescue from a live electrical situation.
The proposed Victorian Traction Industry Electrical Safety Rules 2014 ('The Orange Book') makes clear reference to:
persons who work where there is a risk of inadvertent contact with live electrical conductors being given appropriate first aid training on commencement, followed by annual competency assessment in CPR, shock, burns and incident assessment and management.
the use of safety observers and the required skills for those personnel – including being competent in electrical rescue and CPR.
HRD's Low voltage rescue course (Perform rescue from a live LV panel) and CPR training is for personnel required to work on or near low voltage and high voltage apparatus.
The course satisfies safety rules and rail high voltage requirements and is therefore suitable for signal maintainers and high voltage operators.
The course also meets general electrical industry requirements for responding to an incident involving electrical apparatus, including Queensland safety observer requirements.
Visit the Low voltage rescue page for more information.