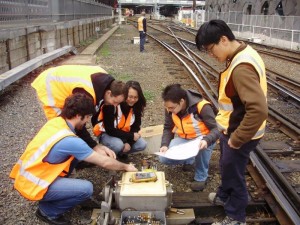 Training for quality and competence
Quality training isn't just about the talent or experience of the trainer; nor is it the comprehensiveness of the training alone; and it doesn't rely solely on the talent of the participants.
Commitment to quality
A quality VET training program demands the commitment of both training provider and employer to provide the best possible trainers, learning resources and work/learning environment to foster the development of learner competence.
Good training practice is characterised by:
employer–RTO collaboration and planning to confirm agreed goals and timelines
contextualised training, specific to learner and organisational needs
supervised workplace learning and sound mentoring to develop industry– or enterprise–specific knowledge and skills
integrated core skill development and safety-critical knowledge in workplace training and assessment.
Another way of understanding training quality is to consider some of the common impediments to good training outcomes; for example, insufficient employer engagement, trainer lack of experience and industry knowledge, overly short courses, inadequate mentoring and support when receiving on-the-job training, and limited practical workplace experience.
Investment in resources
The rail industry needs a safe, competent and work-ready learner exiting training.
A successful training outcome requires investment by employer and training provider in the resources that support good training practice. It's a collaborative arrangement. Training provider expertise, employer engagement and a commitment to resourcing and learner support are among the fundamentals of superior training.
Quality training is training that has meaningful and relevant content; content which focuses on essential knowledge and skill development. Quality training uses accurate and up-to-date learning resources; and is delivered by knowledgeable, skilled and qualified trainers who challenge people's thinking.
Training to achieve a quality outcome relies on technically skilled trainers who know the equipment, know the work, and who can engage with the employer, the learner and their supervisor.
Employer commitment
There also has to be employer buy-in on different levels
Employers must have the opportunity to contribute to developing the learning program and to contextualising training to enterprise requirements. Proactive training providers engage and consult with employers to clarify training need, to assist the organisation identify relevant training products, and to customise resources and the delivery of training to meet organisational goals and timelines.
Successful, quality training also demands that the enterprise commit to supporting learners in the workplace with good mentoring and the opportunity to practise and refine skills under supervision, leading to work readiness.
Importantly, employer expectations of a learner exiting training shouldn't exceed the learner's capability. A learner deemed "work ready" after training may not yet have the full bundle of knowledge and skills needed to work completely unsupervised.
A learner assessed as competent in a recognised VET program has met a minimum national standard. However, competence doesn't mean that a person exiting training can work to the same standard as an experienced employee. A recent training graduate needs mentoring and support to develop the confidence that comes with experience. It's unrealistic to expect a newly qualified employee to have the range of knowledge and skills of an experienced worker.
HRD Integrated Services recognises that training (and assessment) can be costly in terms of dollars, time and the energy of all involved. Employers rightly expect a return on their investment in training. This return is met when there is a commitment by a training provider to deliver a quality training product backed by robust assessment of competence; and a commitment by the employer to adequately resource the training with infrastructure and workplace support.