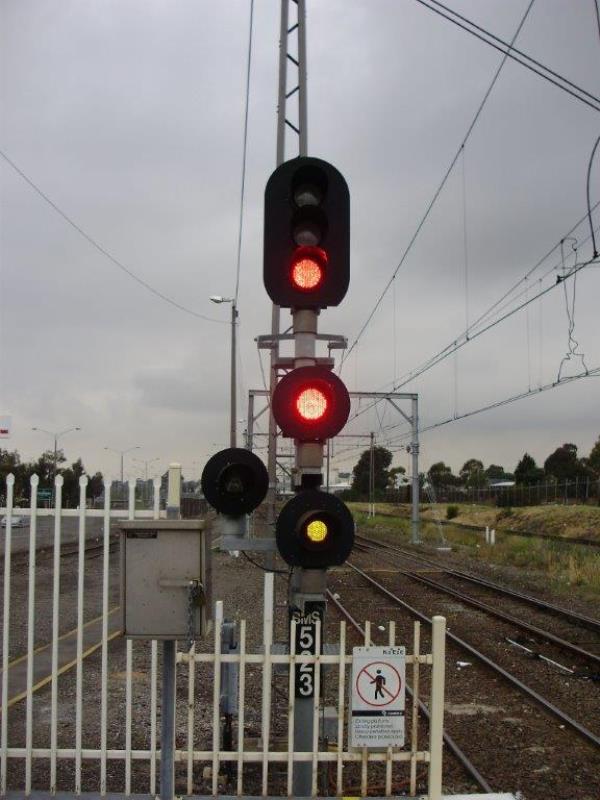 Who can enrol in rail signalling training?
Because of infrastructure requirements, there are limitations on who can undertake training towards the Certificate IV in Electrical-Rail Signalling or for the suite of four basic wiring units.

The equipment used in rail signalling is highly specialised and varies according to enterprise or jurisdiction specifications. Learning about installing and maintaining rail signalling equipment demands equally specialised knowledge and skills, and access to the equipment you'll be working on.
As a result there are criteria that you need to meet to be able to enrol in Certificate III/Certificate IV training.
Who can enrol?
Enrolment in the HRD Certificate IV in Electrical-Rail Signalling training is generally open only to people employed in rail infrastructure EITHER as an apprentice signal maintenance technician OR as a trainee signal technician (who already holds a recognised electrical trade qualification).
There are two main reasons why HRD accepts enrolments only from existing employees:
Learners must have access to technology in the workplace to apply theory and to practise skills, and to be able to undertake the workplace assessments essential to demonstrating competency. Only a rail operator, construction contractor or other rail infrastructure organisation can provide the range of signal technology needed to support theory training.
Likewise, it's only through workplace support and mentoring that a learner can develop the body of experience required to meet the safety standards of rail signalling.
HRD supplies the training but doesn't provide either the infrastructure you practise on or the ongoing workplace mentoring required to develop proficiency in safety-critical technical requirements.
Prerequisite
Trainees enrolling in the Rail Signalling Certificate IV qualification program must meet the prerequisite requirement by holding a current Australian unrestricted electrical licence.
Apprentices will be working toward their electrical trade qualification.
Other rail/rail signalling courses
HRD Integrated Services offers a range of industry-focused short courses.
Some are designed to meet rail operator competency matrix requirements.
In most cases enrolment into these courses is restricted to people already employed in rail or rail signalling.
Employment information
HRD cannot provide advice on employment opportunities or vacancies with rail operators/franchise–holders or rail construction companies.
Contact these organisations yourself to discuss potential vacancies or requirements.
If you are already employed in rail in Australia and are interested in training as a rail signalling technician, contact your HR department to discuss opportunities.
Prospective overseas students or employees should note that you will also have to negotiate the recognition of any existiing overseas qualifications before gaining employment in Australia.