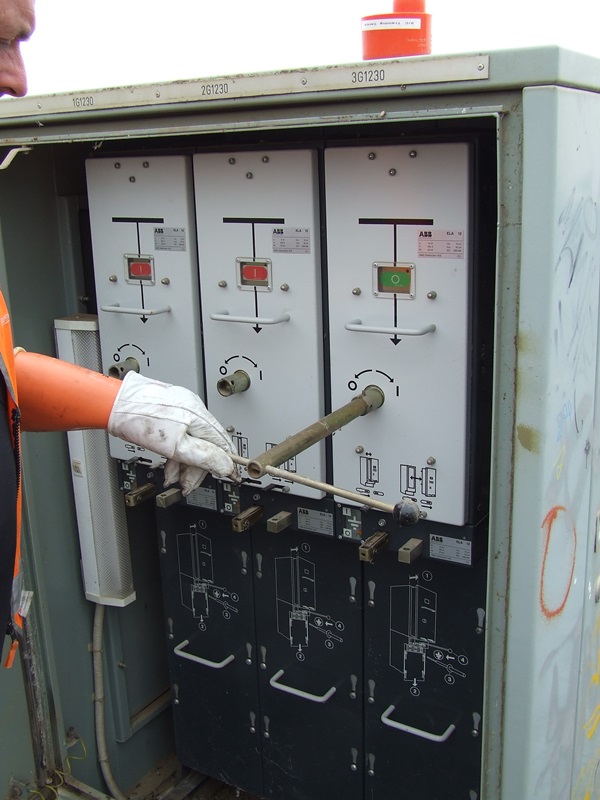 Prerequisites
You need to have:
communication skills to convey complex information and be able to read and write to Level 3 standard
a valid first aid certificate
a current Category 3 medical certificate
meet HV–specific prerequisite requirements.
Duration
Training and assessment is completed in 40 hours, though additional time may be required for workplace practical assessment.
RPL
Recognition of Prior Learning is available, but under strict conditions/evidence requirements, including demonstration of skills and knowledge.
Assessment
Assessment is by:
written assignment
written theory test (with a 90% pass mark)
practical demonstration of skills (minimum of 5 occasions).
Award
Upon successful demonstration of competence candidates are awarded the unit of competency UEPOPS349 Operate local HV switchgear.
The course satisfies V/Line Electrical Safety Guidelines and HV Coordinator requirements.
Cost
Because learners must already be employed in a rail signalling role, it's expected that your employer will meet all course costs.
Subsidised training is not available.
High Voltage Signals Tester
The HV Signals Tester (HVST) training course is for personnel who are responsible for high voltage switching and testing on the Victorian rail network.

Course outcomes
The course provides participants with knowledge of the railway signalling high voltage systems and procedures to (not an exhaustive list):
prepare to test

new and/or

in-service HV cables and apparatus

test the operation of HV test equipment

issue a 'Testing Permit'

issue an 'Apparatus Switching Certificate'

receive a 'Statement of condition of apparatus' from other electrical supply providers

conduct a insulation resistance, continuity and phasing test on new and existing HV cables

conduct a withstand test on new HV cables.
Prerequisites
To attend the HVST Signals Tester training a person must:
be Level 3 reading, writing and numeracy skills (refer to UEP Training Package)
provide verified or demonstrated 3 years HVSO experience and/or hold a current HVSO certification
have a valid first aid certificate (currently HLTAID011 Provide First Aid) plus Perform Rescue from a Live LV Panel and a current Category 3 medical certificate.
Accreditation as a HVST carries significant responsibility for the integrity of the rail HV network and for the safety of yourself and others involved in HV testing.
It's important, therefore, that you are able to comply with Victorian Traction Industry Electrical Safety Rules and that you have the ability to communicate clearly with the Electrol operator.
Assessment
Participants in HVST Signals Tester training complete:
written knowledge test/assignment covering ARO Electrical Safety Guidelines and HV testing practices; a 90% pass mark applies to written assessments
5 x workplace practical assessments (WPAs) covering HV equipment, task planning, HV switching, issuing a Testing Permit, issuing an Apparatus Switching Certificate and testing HV apparatus.
Duration
It's expected that participants will successfully complete training in this course in 40 hours, plus an additional maximum 24 hours for WPA. Those undertaking reaccreditation training may complete training and assessment in less than the allocated hours.