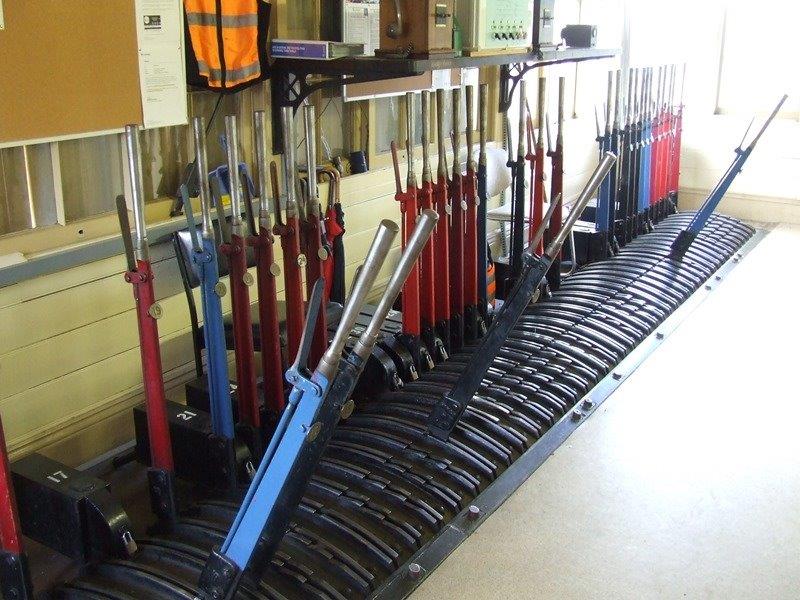 Prerequisites
Test mechanical interlocking framework training for the officer– in–charge is specifically for employees currently in or about to enter an OiC role.
Duration
2 days training plus 1/2 day assessment (per person)
Assessment
Theory test and a minimum of two workplace practical assessments.
RPL
Recognition of Prior Learning is available.
Evidence portfolio must be supported by a practical demonstration of knowledge and skills.
Award
Participants who demonstrate competence receive a nationally-recognised Statement of Attainment for TLIB3120 Test mechanical signalling equipment and isolate faults.
Cost
Because learners must already be employed in a rail signalling role, it's expected that your employer will meet all course costs.
Subsidised training is not available.
Contact Us
Contact details - Rail Signalling
Please provide your contact details and information about your training requirements.
Test Mechanical Interlocking Frames
Mechanical rail signalling equipment remains a vital but diminishing part of the rail system.
Once any installation, repair or maintenance of mechanical signalling equipment has been completed, the interlocking frame must be tested for compliance with current requirements and with the interlocking diagram.
The HRD Integrated Services Test Mechanical Rail Signalling Interlocking Frames course provides an Officer–in–Charge with skills recognition assessment in the essential skills needed to test mechanical rail signalling interlocking frames.
Training and assessment pathways
Gap-training support is available for enterprise personnel wishing to develop full knowledge and skills to test interlocking frames.
An assessment–only pathway by RPL is for officers–in–charge able to demonstrate that they have relevant and consistent experience that meets competency requirements.
Course content
The HRD Test Mechanical Rail Signalling Interlocking Frames course content includes:
preparing and programming a testing plan for an interlocking frame
testing the interlocking frame
finalising testing and certifying the safe operation of equipment to organisational standards.
Assessment
On demonstration of competence a Statement of Attainment is awarded for the unit of competency TLIB3120 Test mechanical signalling equipment and isolate faults.
RPL candidates will:
provide workplace evidence confirming that they have tested mechanical interlocking frames consistently over a period of time
demonstrate skills and knowledge at least once.
Gap-training and assessment participants:
undertake theory assessment tasks to confirm competency knowledge requirements are met
complete practical assessment tasks that confirm the ability to competently test mechanical interlocking frames.