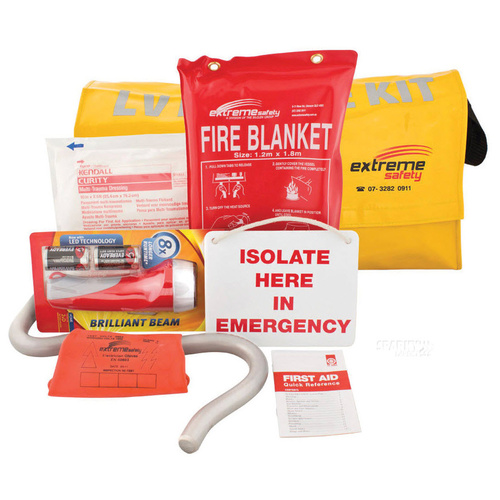 LV Rescue Quick Course Info
Prerequisites
Currency in the unit of competency Perform CPR is a mandatory prerequisite to demonstrating competence in UETTDRRF06 Perform rescue from a live LV panel.
Assessment
To demonstrate competence a participant must:
complete a short theory test
demonstrate removing a victim from a live LV situation and performing CPR
RPL
RPL is not available for UETTDRRF06 for re-certification purposes.
Current CPR qualifications will be recognised, but HRD recommends a CPR refresher.
Award
A Statement of Attainment will be issued for UETTDRRF06 and HLTAID001 on demonstration of competence.
Duration
Training for UETTDRRF06 and HLTAID001 combined typically takes around 5 hours face-to-face contact, with up to another 1 hour allocated to assessment.
Cost
Training is typically delivered in response to an employer request, so day rates apply.
Individuals seeking training should contact HRD for course availability and cost.
Perform rescue from a live Low Voltage panel
HRD's Low voltage rescue course (Perform rescue from a live LV panel) and CPR training is for personnel required to work on or near low voltage and high voltage apparatus. The course satisfies rail high voltage requirements and is therefore suitable for signal maintainers, high voltage operators.
The course also meets general electrical industry requirements for responding to an incident involving electrical apparatus.
The low voltage rescue course
Training covers the knowledge and skills needed to safely rescue a casualty who has received an electric shock or personal injuries while working on low voltage electrical apparatus. Participants will learn how to use a low voltage rescue kit to competently carry out a rescue. HV scenarios are also covered in the course.
The HRD Low voltage rescue  course is delivered as:
LV rescue  – a single unit of competency (UETTDRRF06 Perform rescue from low voltage panel) over 2.5 hours for participants with a current CPR credential; or as
LV rescue  + CPR over 5–6 hours (combination of UETTDRRF06 Perform rescue from a low voltage panel and HLTAID001 Perform CPR).
Course prerequisites
The LV rescue course assumes that participants have broad experience in working in live electrical locations.
HLTAID001 Perform CPR (or its successor) is a mandatory prerequisite for this course. to meet their personal duty of care obligations, HRD recommends that all participants complete the CPR refresher, unless the refresher was completed in the 3 months prior to the course.
Course objectives
HRD Low voltage rescue training focuses on the knowledge and skills appropriate to:
hazard identification and implementing control measures for working on or near live low voltage apparatus; this includes maintaining safe approach distances appropriate to LV rescue.
preparing for and responding to an emergency situation.
Course content includes
applying work procedures and instructions as they apply to risk control and personal safety
inspecting and placing a rescue kit to facilitate  prompt rescue of a victim from live LV apparatus
identifying the isolation point in accordance with workplace procedures
isolating the electricity supply (where possible) using the appropriate apparatus
removing the victim from contact with live LV conductors/apparatus according to workplace procedure
facilitating treatment by emergency services and/or performing CPR on the casualty.
Assessment
To demonstrate competence participants must:
complete a short theory test
demonstrate a rescue from a 'live' apparatus
demonstrate CPR.