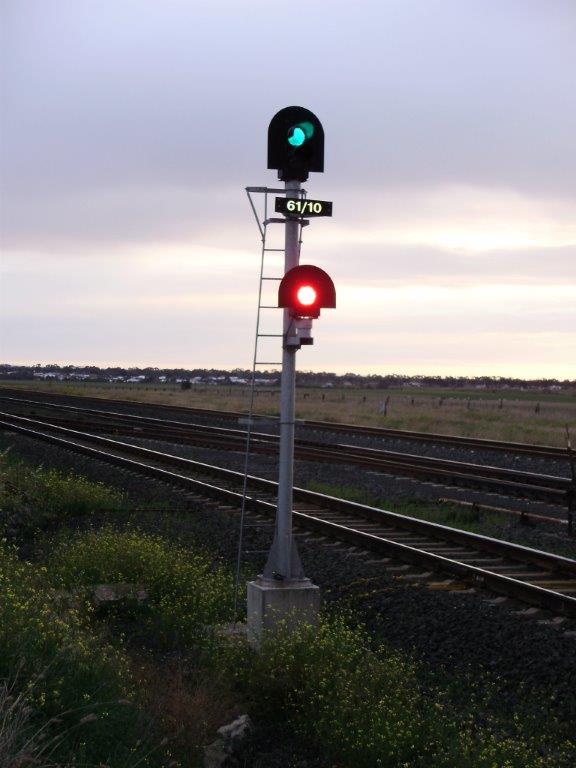 ARTC Signal Safety Standards (ARTC–ST144)
The ARTC–ST144 Signal Safeworking course provides participants with current knowledge of ARTC Signal Safeworking Standards and Procedures for work in NSW, SA, VIC and WA. ARTC–ST144 replaces ARTC–ST43.
Reaccreditation for ST43 is available as a two day refresher course to approved applicants.
At the end of training, participants will be able to:
explain the safeworking rules, standards, protocols and procedures that apply to working on ARTC signalling equipment
list the required steps for a number of important safeworking procedures
demonstrate correct safeworking practices whilst working on signalling infrastructure.
Course content
The full ST144 course covers:
The signalling standards, codes, network rules and rail corridor protocols for working on the ARTC signalling system.
Maintenance responsibilities, service schedules, testing and certifying requirements.
Signals equipment issues, including failure and failure management.
Changes and work on network infrastructure, such as re-railing, bridging authorities, equipment disconnection and booking equipment out of/into service.
Accident and incident management and investigation.
Pre-requisites
ARTC contractors enrolling in the ST144 course must hold a Rail Industry Worker card with the qualifications to perform safeworking functions AND be competent on the equipment (SoC is required).
The course also assumes a knowledge of signalling systems and principles.