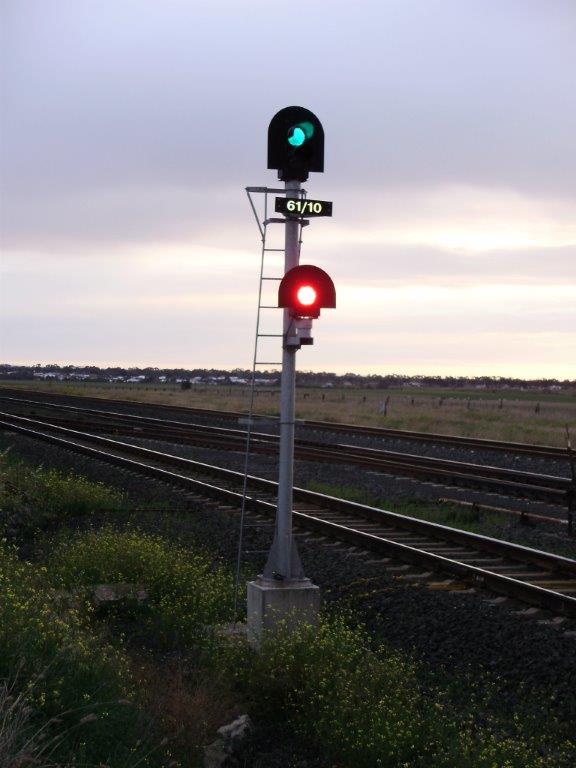 Prerequisites
Entry into the HRD–ARTC–ST144 Electrical course is open to people with a role in rail work who require a knowledge of ARTC Signal Safeworking rules,  standards and procedures for work in NSW, SA, VIC and WA.
There's a face-to-face classroom option and an online option for personnel who qualify for remote learning. Contact HRD for details.
Mandatory preliminary/introductory learning is via online learning modules. Access to a reliable computer and internet connection is essential.
Assessment
A typical ST144 Electrical training module is assessed by a online quizzes and a written theory test.
RPL
RPL does not apply to this course and is not offered.
Duration
Classroom training typically occurs over 4–5 days, with additional time for preliminary online induction and introductory coursework.
Online learners should allow up to 5 days.
Award
The HRD–ARTC–ST144 Electrical course is non-accredited training. A Certificate of Completion is issued upon successfully meeting course requirements.
Cost
Because learners must already be employed in a rail infrastructure construction, maintenance, project or graduate role, it's expected that the employer will meet course costs. Go to the HRD Products Page for pricing.
Subsidised training is not available.
Contact us
Contact details - Specialised
Please provide your contact information and some details about your enquiry.
ARTC Signal Safeworking Standards (ARTC–ST144 Electrical)
The ARTC–ST144 Signal Safeworking course provides participants with current knowledge of ARTC Signal Safeworking Standards and Procedures for work in NSW, SA, VIC and WA. ARTC–ST144 replaces ARTC–ST43.
Reaccreditation for ST43 is available as a two day refresher course to approved applicants.
At the end of training, participants will be able to:
explain the safeworking rules, standards, protocols and procedures that apply to working on ARTC signalling equipment
list the required steps for a number of important safeworking procedures
demonstrate correct safeworking practices whilst working on signalling infrastructure.
Course content
The full ST144 course covers:
The signalling standards, codes, network rules and rail corridor protocols for working on the ARTC signalling system.
Maintenance responsibilities, service schedules, testing and certifying requirements.
Signals equipment issues, including failure and failure management.
Changes and work on network infrastructure, such as re-railing, bridging authorities, equipment disconnection and booking equipment out of/into service.
Accident and incident management and investigation.
Prerequisites
ARTC contractors enrolling in the ST144 course must hold a Rail Industry Worker card with the qualifications to perform safeworking functions AND be competent on the equipment (SoC is required).
The course also assumes a knowledge of signalling systems and principles.