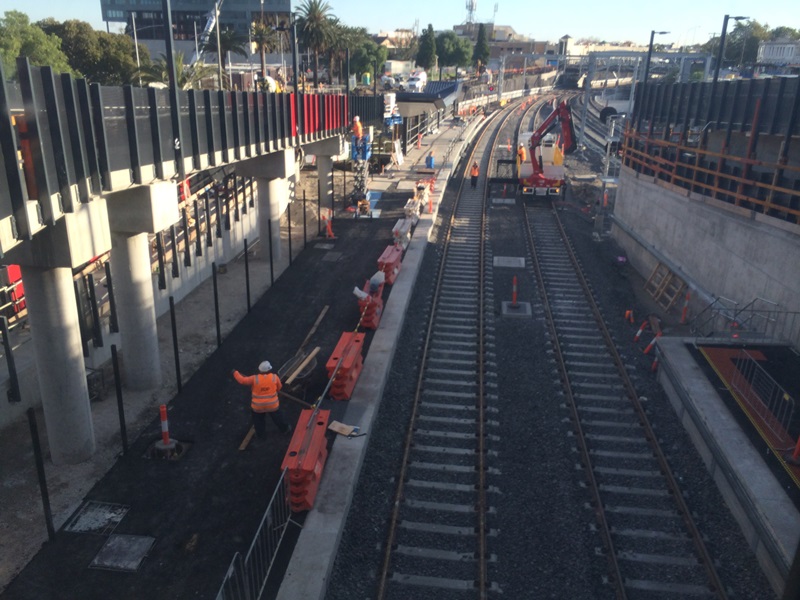 Already have a Red Card and need a White Card?
Read about HRD's Red Card transfer service.
Construction induction training
HRD offers Construction Induction training (commonly called 'White card' training) to the rail sector and for general construction.
Victorian OHS legislation sets out specific OHS responsibilities for principal contractors, employers, employees and self-employed people. One of these requirements is that you must have OHS training for the construction industry to work on a construction site.
Who is Construction Induction training for?
To work on construction sites, including rail construction project sites, you must be able to provide evidence of having completed the recognised 'Construction Induction training' delivered by an RTO. (Visitors to a construction site don't need induction training, but must be accompanied by someone who has been trained.)
HRD Integrated Services is approved by WorkSafe Victoria to deliver and assess the unit of competency, CPCWHS1001 Prepare to work safely in the construction industry. Upon successfully completing the HRD 'White card' course, WorkSafe Victoria issues the mandatory 'White card' as your evidence of having successfully completed the training.
HRD's 'White card' training is for anyone entering construction. HRD doesn't cut corners: we'll make sure you're well prepared with a basic knowledge of OHS requirements, common hazards and risks likely to be encountered on construction sites and how these risks can be controlled.
White Card training for rail workers
If you work in rail (or are seeking employment), to meet Rail Industry Worker requirements for your job you may need to provide evidence of having successfully completed Construction Industry induction training. In other words, you need to hold a 'White Card', or an earlier 'Red Card' (or interstate equivalents), or provide a Statement of Attainment for CPCWHS1001 (or its equivalent).
HRD's Construction Induction training is delivered with the rail industry in mind. There are examples of OHS applied to a rail context and specific reference is made to rail protocols and emergency procedures.
Course details
Content meets the requirements of the unit of competency CPCWHS1001 Prepare to work safely in the construction industry.
Identifying OHS legislative requirements
Common construction risks, hazards and control measures
OHS communication
Incident and emergency response procedures
Assessment
Assessment is by:
written theory test (multiple choice, true/false and short answer questions)
practical application of knowledge.
Prerequisites
There are no formal prerequisites for this course.
However, participants do need to be aware of two important requirements for enrolment and successful participation.
You must have basic skills to read and write in English, as WorkSafe Victoria doesn't permit translators.
You must be able to provide photographic evidence of identity, for example:

driver's licence
shooter's licence
proof of identity card (if under 18).
What to bring
Most of your time will be in the classroom, but there may be a site walk–around, so:
bring a pen and paper
wear sturdy boots/shoes and clothing suitable for a worksite
bring lunch and smoke-o unless advised otherwise at enrolment
remember to have photographic evidence of your identity.
You can view HRD's White card training induction information here.
What you receive
A Statement of Attainment for the unit CPCWHS1001 is issued on the day of demonstrating competence.
WorkSafe Victoria issues the plastic 'White card'.
Cost
$180 per person. Group discounts/day rates  are available. Contact HRD for more information.
Payment
Payment must be made prior to the training.  We accept one of the following:
Purchase order (corporate clients by prior arrangement) OR
Paypal/credit card OR
Bank transfer (with evidence of remittance) OR
Cheque on the day.
If payment cannot be proven on the morning of training you will not be able to undertake the training on that day. Please ensure you have proof of purchase.
HRD encourages you to read its Construction Induction training terms and conditions.